Techniques and inspirations to start acrylic painting. Acrylic paint offers plenty of possibilities for artistic expression. It also has many advantages for those new to painting: limited material to start, fast drying time, varied effects thanks to the malleable texture, and consistency. You don't need to be a painter or already have painting experience to compose beautiful acrylic canvases. Thanks to a few basic techniques, everyone can learn about acrylic painting. Get inspired with our advice.
Necessary material
To start acrylic painting, you will need some essential equipment. Practical support, some primary colors, some brushes, and a palette; with these crucial elements at your disposal and you will be able to create your first art picture. As you progress, you can add other tools will allow you to obtain special effects. There are two types of acrylic paint: fine paint and extra-fine paint, differentiated by the different concentrations of pigments. If you are taking your first steps in acrylic, we advise you to choose a pleasing color. As for which brushes you need, at first, you can limit yourself to a large round brush, a small round brush, a large flat brush, and a small flat brush. Vary the tools depending on the effects and textures you want to achieve and cool drawing ideas.
Acrylic painting techniques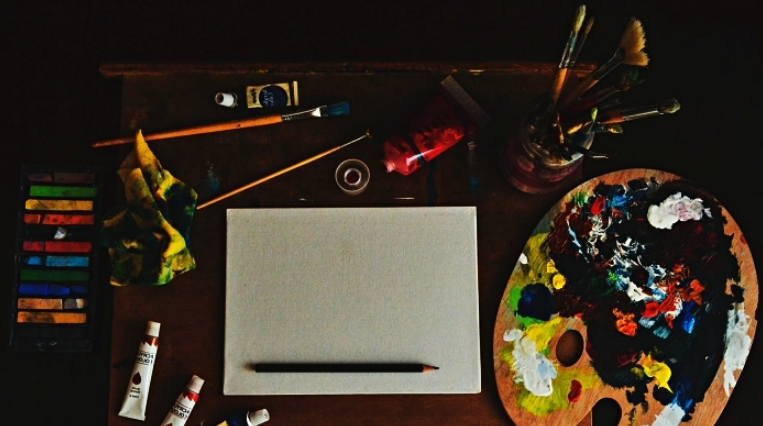 Have you already purchased the right painting equipment? Being both water-soluble and of an oil paint consistency, acrylic allows a wide variety of techniques to be used. So, it's time to get acquainted with the basic methods to get started in the practice of acrylic painting. Below we take stock of the different ways to use it.
Dry brushing is the best technique for adding dimension and texture to your paintings. Perfect for painting fluffy clouds and grass, it is often used in the representation of landscapes. As the name suggests, this technique consists of depositing a slightly lighter color with a dry brush. It also allows you to highlight and add dimension to the paint layer below.
A technique that allows obtaining transparency effects comparable to watercolor painting. Indeed, a transparent layer is placed on an already dry base layer so that the two mix subtly. To make an acrylic paint glaze, mix the acrylic color with a lot of water (always use more paint than water). Utilizing a glazing medium will allow you to achieve the effect of transparency without compromising the pigment.
The pointillism technique
This versatile and straightforward technique involves applying the paint with a stiff brush that creates small dots. It allows obtaining subtle blends by superimposing different colors and, in this way, bringing dimension and texture to the composition.
The fluid painting technique involves mixing acrylic paint with a liquid medium and pouring the color onto the canvas to create random abstract patterns. It is an enjoyable technique for making psychedelic abstract paintings effortlessly.
Dabbing acrylic paint with a sponge creates unique and inimitable textural effects. By layering different layers with this technique, you bring depth to the painting. Invest in a good paint kit.
A technique widely used in contemporary art. Ideal for creating abstract paintings. The Psalter is a kind of rectangular paintbrush whose shape allows you to work on a larger surface. The application of paint is not characterized by high precision, making the Psalter a perfect tool for abstract painting.
Thanks to this technique, you can achieve nice texture effects, which give a three-dimensional impression to the canvas. These are pretty thick layers of paint applied with a knife or brush.